We Provide One Piece Reusable Service Tags
Saving Time, Increasing Profit & Reducing Waste
We Provide One Piece Reusable Service Tags
Saving Time, Increasing Profit & Reducing Waste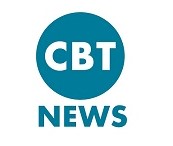 SAVE UP TO 75% ON YOUR SERVICE DEPARTMENT EXPENSES BY UTILIZING OUR REUSABLE SERVICE TAGS!
Contact Us
ABOUT US
WE ARE INVENTORS, COMMITTED TO FINDING A SOLUTION TO EVERYDAY PROBLEMS.
The automotive industry is constantly evolving, especially when it comes to dealerships and their service centers. New Generation Service Tags have made it their mission to revolutionize the way service centers operate by replacing the antiquated paper service tag system with a new and innovative reusable service tag system.
The innovative minds behind New Generation Service Tags have many years in the automotive industry. Their focus is on providing solutions to the problems dealerships face each day. Currently, they are transforming the way dealership service departments do business by revolutionizing the service tag industry.
The current paper tag system is costing dealerships thousands of dollars each year. The cost for these tags, which includes rearview mirror tags, key tags, and service papers, are reoccurring costs that must be factored into each years' expenses. Since tags are reusable, dealerships won't have to worry about reoccurring costs. After switching to New Generation Service Tags, dealerships will benefit from up to a 75% savings they can put toward other areas of their business.
In addition to monetary savings, New Generation Service Tags are also helping to save the planet. This reusable system eliminates the waste created from disposable tags, which makes New Generation Service Tags the most environmentally friendly tag system available.
Change happens fast in the automotive industry, and dealerships can often find themselves trying to catch up. By investing in New Generation Service Tags, service centers will get to enjoy a groundbreaking product while saving time, money, and the environment.
We plan to continue developing more economical, eco-friendly products to help modernize dealership functions and lower their costs.